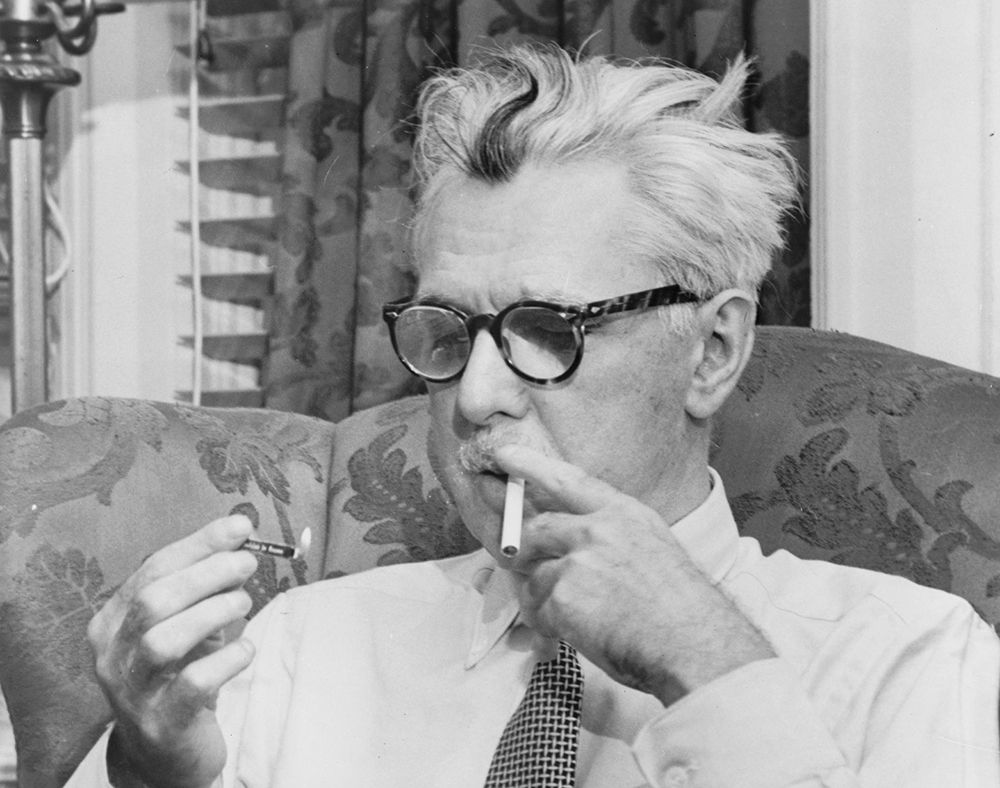 Following up on last week's post about James Thurber, I offer an Old Time Radio treat.
Thurber's 1939 short story "The Secret Life of Walter Mitty" is perhaps the best known of his works, the word "Mittyesque" even entering the language at some point. The story is little more than 4,000 words long, but it's been filmed twice, once with Danny Kaye in 1947 and again with Ben Stiller in 2013. Those of us in the know, however, are aware that perhaps the most appropriate casting of Mitty would be Thurber's comrade-in-humor Robert Benchley. As it turns out, there's a passable recording of Benchley's performance as Mitty for This Is My Best, broadcast in 1944. Benchley died less than a year later, on November 21, 1945.
Thurber loved Benchley's performance, hated Kaye's, and has not yet commented on Stiller's. The recording can be found below.